Remote Control (RCI)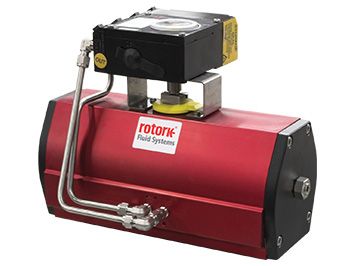 The Remote Control range is a family of valve actuators and associated products of the former Remote Controls AB of Sweden. These outstanding products are now backed by the vast global sales and service network of Rotork.
Remote Control products come in different sizes for different applications, including:
• RC200 / RCI200 Compact Pneumatic Scotch Yoke Actuator
• RCC200 Pneumatic Quarter Turn Actuator
• RCC200 Firesafe Firesafe Pneumatic Quarter Turn Actuator
• RC88 High Torque Compact Pneumatic Quarter Turn Actuator
• RCR Pneumatic Actuator – Rotary Motion between 0-180°
• RC200-DOS Pneumatic Quarter Turn Dosing Actuator
• Twin Power Robust multi-turn actuator suitable for use with rising stem or rising wheel valves
• RCT200 Pneumatic Quarter Turn Actuator For Corrosive Environments
• RC200-M1 Manual Override M
Request a Quote for this Product Today.

Remote Control (Rotork) Website