DynaTorque
AVC is a Stocking Distributor for the DynaTorque Gears, Contact Us for an inquiry.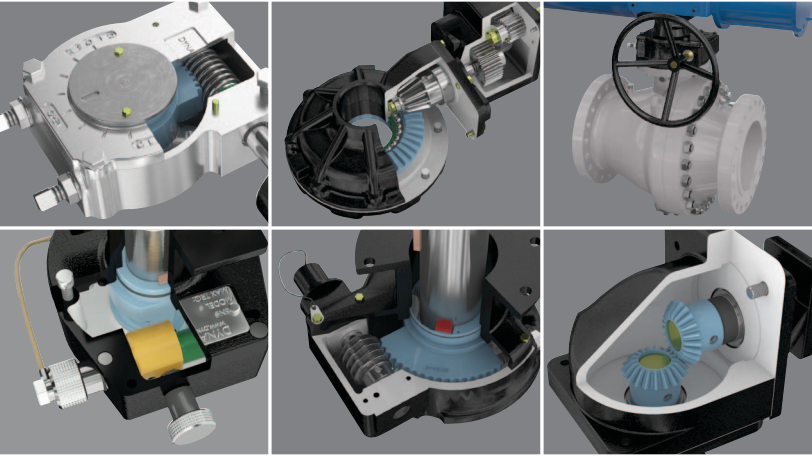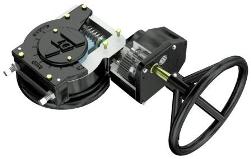 With state-of-the-art manufacturing, inventive engineering, and a comprehensive offering of Gears and Automated Valve Accessoires – DYNATORQUE delivers customer-focused solutions rapidly and economically.
For years, DYNATORQUE™ has been recognized as an innovator in manufacturing technology, with commitments to quality and design that result in a trustworthy and solid product portfolio.
The DYNATORQUE product line is a single-source solution for both standard and customized gears and automated valve accessories, including declutchable and non-declutchable manual overrides, the unique D-Stop® partial stroke test device, the D-Lock™ valve locking device, spur and miter gears, handwheels and ground position indicators.
To us, customer focus means the products are backed by our commitment to customer needs:
• Customized products are no problem – accessing many different frame and spur combinations, a wide variety of material options, "one-off" capability and rapid turnaround
•On-site static and dynamic load test benches create DYNATORQUE gears that will perform in the most trying real-world applications
•Attention to quality at every level of the manufacturing process – rigorous approval standards for material sourcing, preproduction and postproduction inspections, ISO Certified, and randomly selected, measured, and tested operators
DynaTorque invites you to take a closer look for an overview of solutions for your manual and automated valve requirements. The complete catalog of drawings, torque tables, maintenance instructions, product data sheets and other product information is always kept current on the DynaTorque website.
The DYNATORQUE™ D-Stop™ is the world's premier mechanical device for partial stroke testing of critical service valves, such as emergency shutdown valves (ESD), while the valves are flowing process fluids and full stroke valve testing is not practical. For complete product information and a video demonstration see dynatorque.com/dstop.
Request a Quote for this Product Today.