Fail-Safe Electric Actuators
Electrical Power Supply with Emergency shutdown at loss of power or signal
AVC is the industry leader when it comes to Fail-Safe Electric Actuators for Emergency Shutdown (ESD) and other Fail-Safe applications.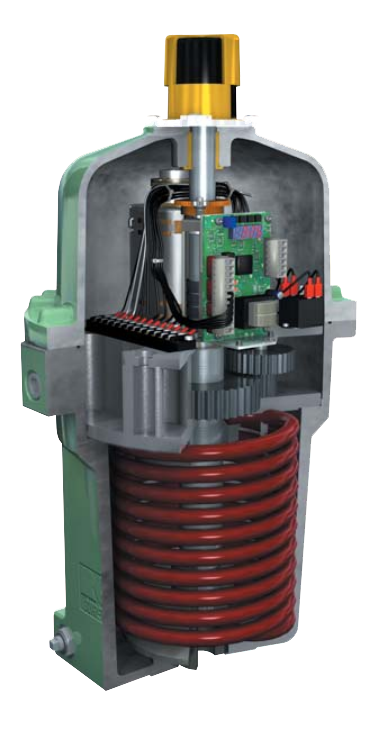 As the actuation industry is ever evolving, one solution is getting more attention then ever before, the Fail-Safe Electric Actuator.
One of the big advantages of Electric actuators over Pneumatics is the Ease and Flexibility of installation, Scalability plus Network & Communication controls and diagnostics.
When it comes to Fail-Safe Electric Actuators there are a couple of options, depending on Torque requirements:

•Spring Return Actuators – Up to 2,300 inch/lbs of Torque
•Battery Back-up Units – Up to 2,600 inch/lbs of Torque
•Electro-Hydraulic Units – Up to 5,300,000 inch/lbs of Torque
Brands we represent and have access to with these capabilities:
RCS (Raymond Control Systems) a Dresser/GE company – The green RCS actuators have been around for a very long time and still serve their purpose. The US made product has a spring-return Fail-Safe Line under the name of SurePower. The spring-return unit goes up to 1,800 inch/lbs of spring-end torque.

Remote Control (Rotork) – AVC has been a long-time distributor for the Remote Control or "RCI" line.
RCI offers a "Electro-Hydraulic" solution for application where electricity needs to be used, but Torque requirements exceed that of Spring-Return solutions. An electric pump pushes the hydraulics to operate a rack-and-pinion actuator with springs build in for fail-safe operation. The solution is called: Self-contained Electro-Hydraulic. RCI's solution is simple and straight forward, without too many bells and whistles.

Rotork – Same solution as RCI above. The Rotork "Skilmatic"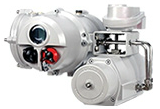 series has a "bare" model as RCI does, however it can also be fitted with an "IQ" control head (see picture). This gives a lot more control and feedback options.
The Skilmatic series reaches up to 5,300,000 inch/lbs of Spring-end Torque making it suitable for the biggest of challenges.

Triac – Has multiple Fail-safe operations solutions. Their spring-return unit goes up to 2,300 inch/lbs.
The battery back-up goes up to 2,600 inch/lbs.


Schischek – Is a Rotork company which builds electric explosion proof products worldwide for heating, ventilating, air conditioning for industrial and offshore applications. A light weight easy to install Electric Actuator with a Spring-end Torque of over 500 inch/lbs.

Promotion Engineering – The D and PA-PD Series provides 90 inch/lbs to 2,300 inch/lbs of torque, both available with and without a manual override.
Back to Brands